H20 HEATERS
Our technicians train regularly and remain up to date on manufacturers latest products and repair recommendations for all major brands of gas, electric and hybrid tank water heaters.  We specialize in all brands of Tankless Water Heaters and are Noritz Pro Card Certified  !!  
This is what your tank water heater will look like if the Temperature and Pressure Relief Valve Fails !!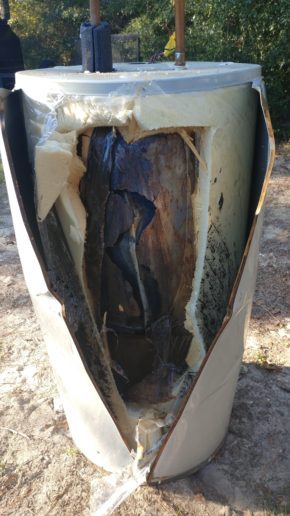 Call to schedule an appointment for your water heater repair or replacement today!