A Staggering amount of water is wasted each year while waiting on Hot Water to reach you! The Noritz NRCR is the answer to your problem. Reduce your water bill dramatically and stop waiting on Hot Water!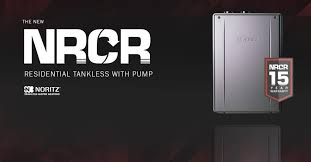 Do you have a Propane or Natural Gas tank water heater? With an industry leading 25 Year Warranty, the Noritz EZTR is the answer to all of your tankless water heater needs!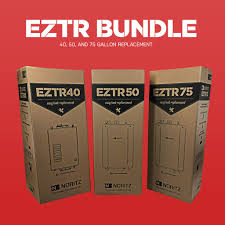 Are you Handy? You can descale your own tankless water heater with just a little instruction!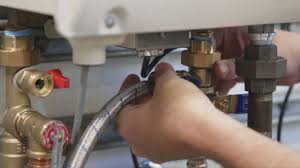 Installed with the Halo-5 water filter and purification system, the scale build-up in your tankless water heater is eliminated.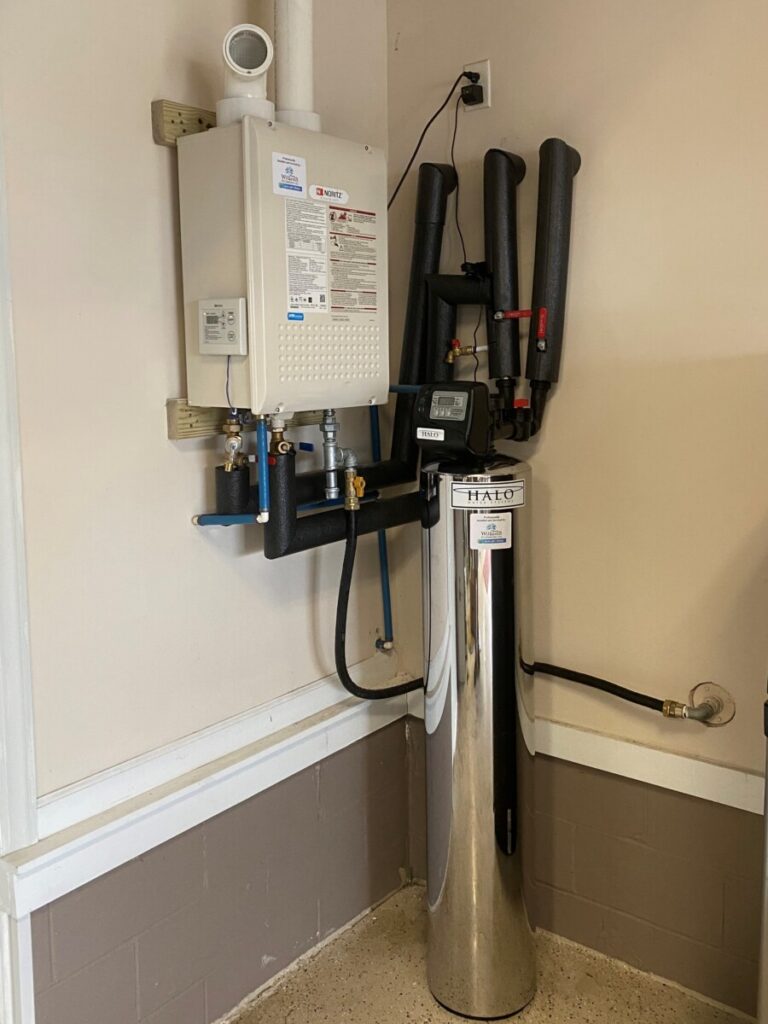 Installed together, the Noritz Tankless Water Heater and the Halo-5 Water Purification System give you Chemical Free and Endless Hot Water!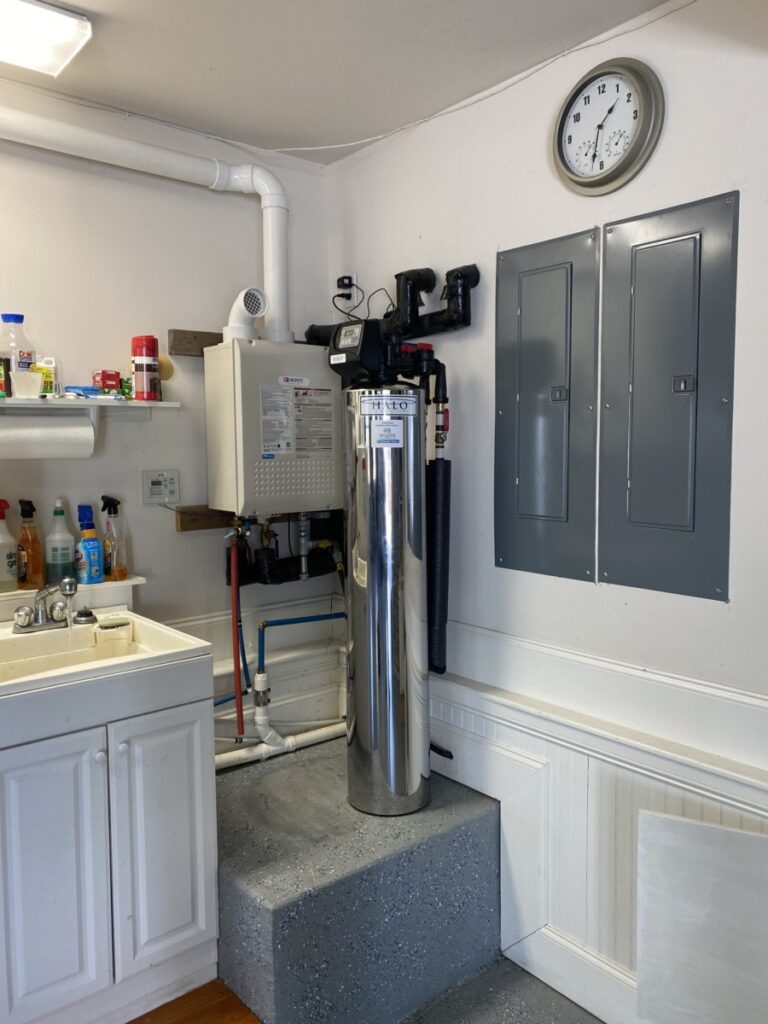 Why Noritz ?
Noritz has been an innovator in the water heating industry for over 60 years.  They introduced the first modern, electronically controlled tankless water heaters in 1981 and they remain the leader in energy savings and superior hot water delivery today.
We provide, service and installation for homeowners, as well as commercial users across our service area.  There are many options when it comes to tankless water heaters and we have the perfect Noritz option to fit your needs.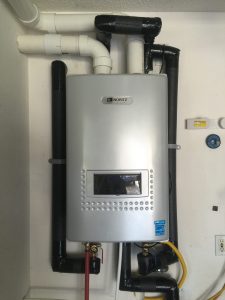 Left: Is the NRCP1112-DV-LP we installed in Brunswick Plantation.  This unit has a built in recirculating pump and timer controls for homes with a dedicated recirculating line.
Below: Are three NCC199-DV-LP commercial units we installed at Castaways Raw Bar and Resturaunt on Holden Beach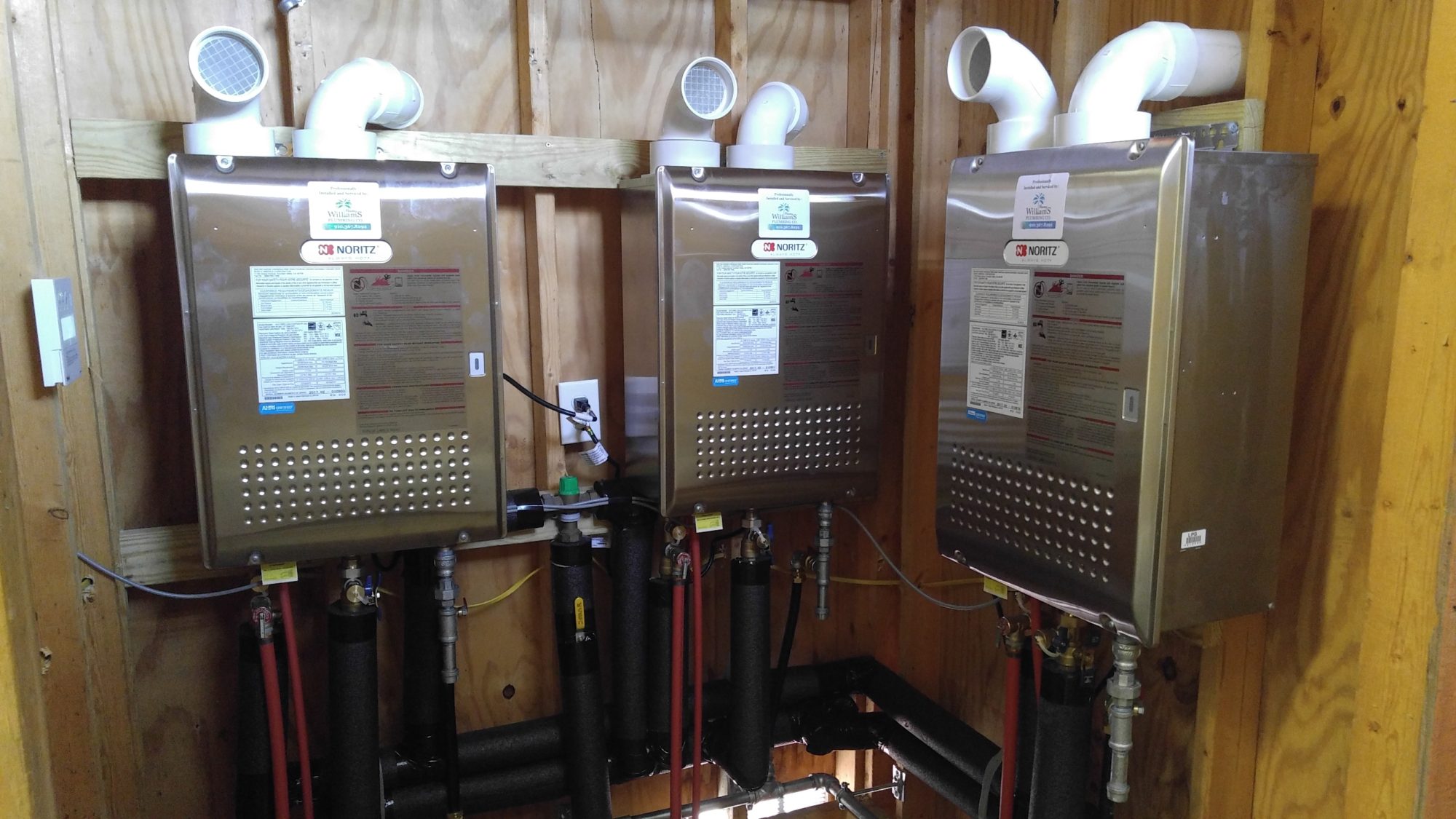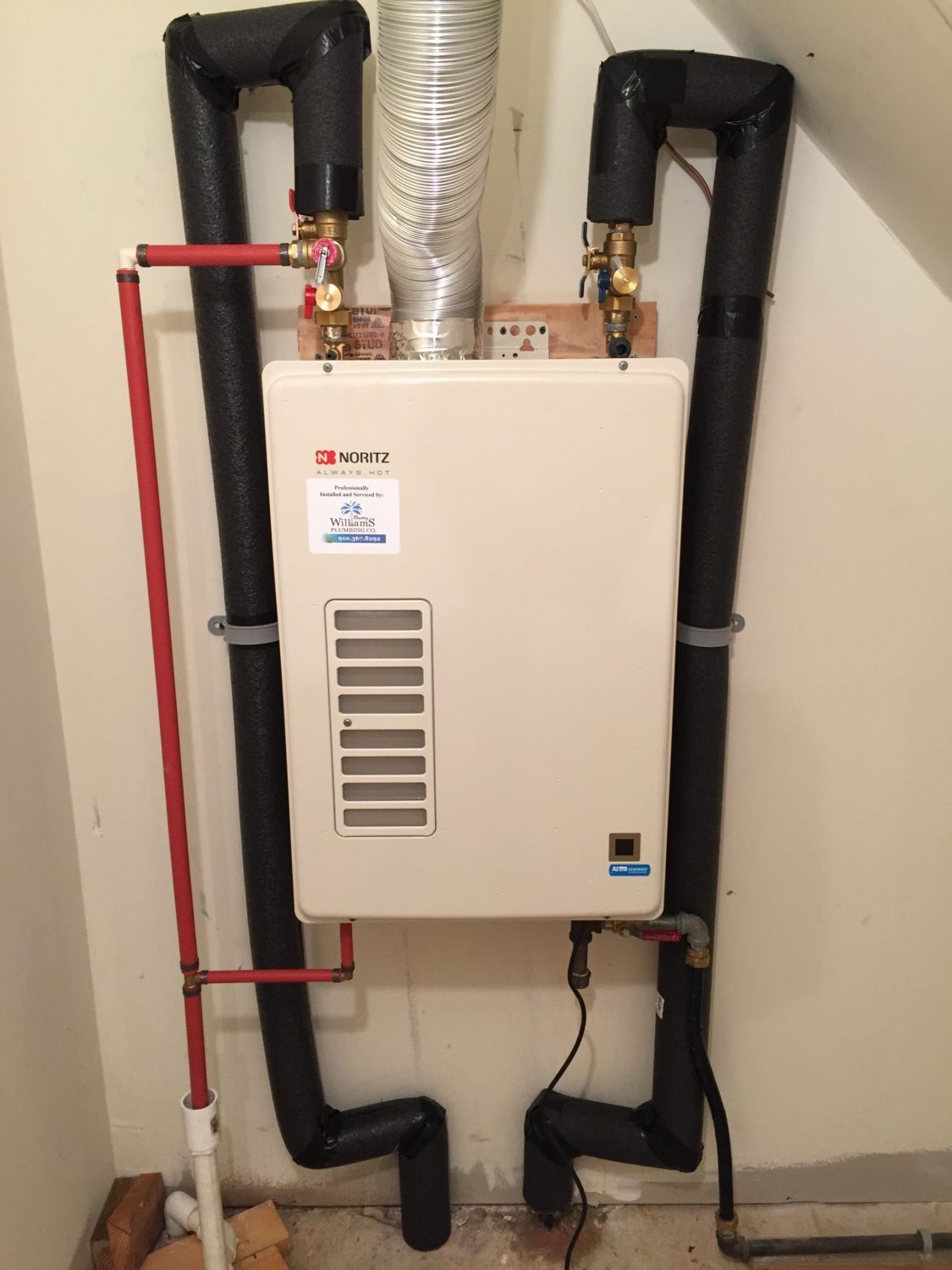 Left: The newest member of the Noritz line, installed in St. James, is the new E
Z series made for the Direct Tank Raplacement.
Below:  Installed off  Village Point Rd. in Shallotte, the NRC 98 OD LP is a popular model for mounting on the exterior of the home.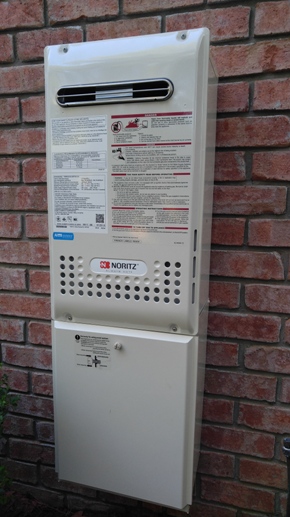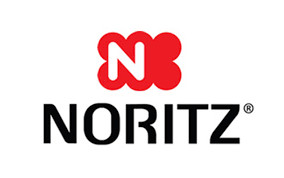 View Noritz Installations